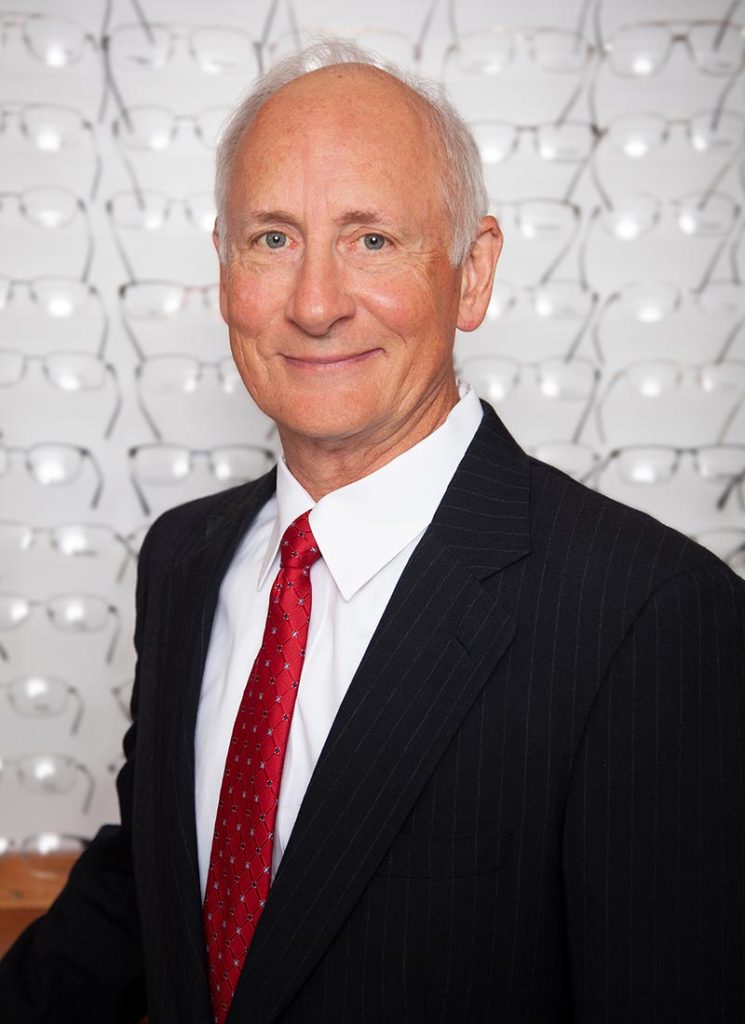 In focus with Dr. Fred Bodenhamer
What are you excited about within your business in the upcoming year?
Helping new patients and continuing the care of previous patients. We are also looking forward to adding new technology to the practice as well as many new frame styles.
What is the one habit that you encourage among patients to maintain their eye health?
Live your healthiest lifestyle possible, eat a well-balanced diet, and stay active!
What is the difference between an optometrist, an optician, and an ophthalmologist?
Optometrists are primary eye care doctors that diagnose and treat eye diseases and have an extensive background in physics and optics. Ophthalmologists are doctors of medicine or doctors of osteopathic medicine that diagnose and treat eye diseases and specialize in eye surgery. An optician is a professional that can both manufacture and fit eyeglasses.
What did you want to be as a child? Correspondingly, when did you decide to become an optometrist?
When I was a child, I wanted to be a farmer. In college, I thought I wanted to go to dental school, but later in 1971, I made the decision to apply to optometry school.
Though every individual's eyes are unique, what is a common problem you see amongst patients?
A common problem I see among patients is dry eyes and allergies. With our variety of seasons here in Missouri, we treat these conditions year-round.
When you're not at the office, where can you be found?
When I'm not at work, I can be found traveling with my wife, playing occasional golf, or hanging out with my grandkids.
Favorite thing to do in Jefferson City?
My favorite thing to do in Jefferson City is probably come to work! I get to help and talk to my friends and many different people from the community on a daily basis. On top of that, I get paid to do it!
If you could wave a magic wand and fix one thing in your community, what would it be?
If I could fix one thing in our community, I would find a cure for mental health disease.
Come in and visit Dr. Fred Monday through Thursday 7 a.m. to 5:00 p.m., or Friday from 7 a.m. to 4:30 p.m.! To schedule an appointment, call or contact us today.